Pittsburgh Modular Structure EP-420
쿨하고 안전한 거래를 위해 아래의 양식을 반드시 지켜주세요.
Please follow the form below for a safe and cool deal.
I actually love this case, but it's just too big for me, I really want to downsize my set up, it's powerful, lots of space and is pretty beautiful. I have lowered my original price.

1. 판매하는 상품의 정확한 브랜드명, 제품명
Correct brand name and product name
Pittsburgh Modular Structure EP-420
2. 판매하는 상품의 상세 사진 (예: 패널 스크래치, 기판 뒷면, 케이스 스크래치, LED/액정 점등 상태 등)
Detailed photos (eg panel scratches, backside of pcb, case scratches, LED status, etc.)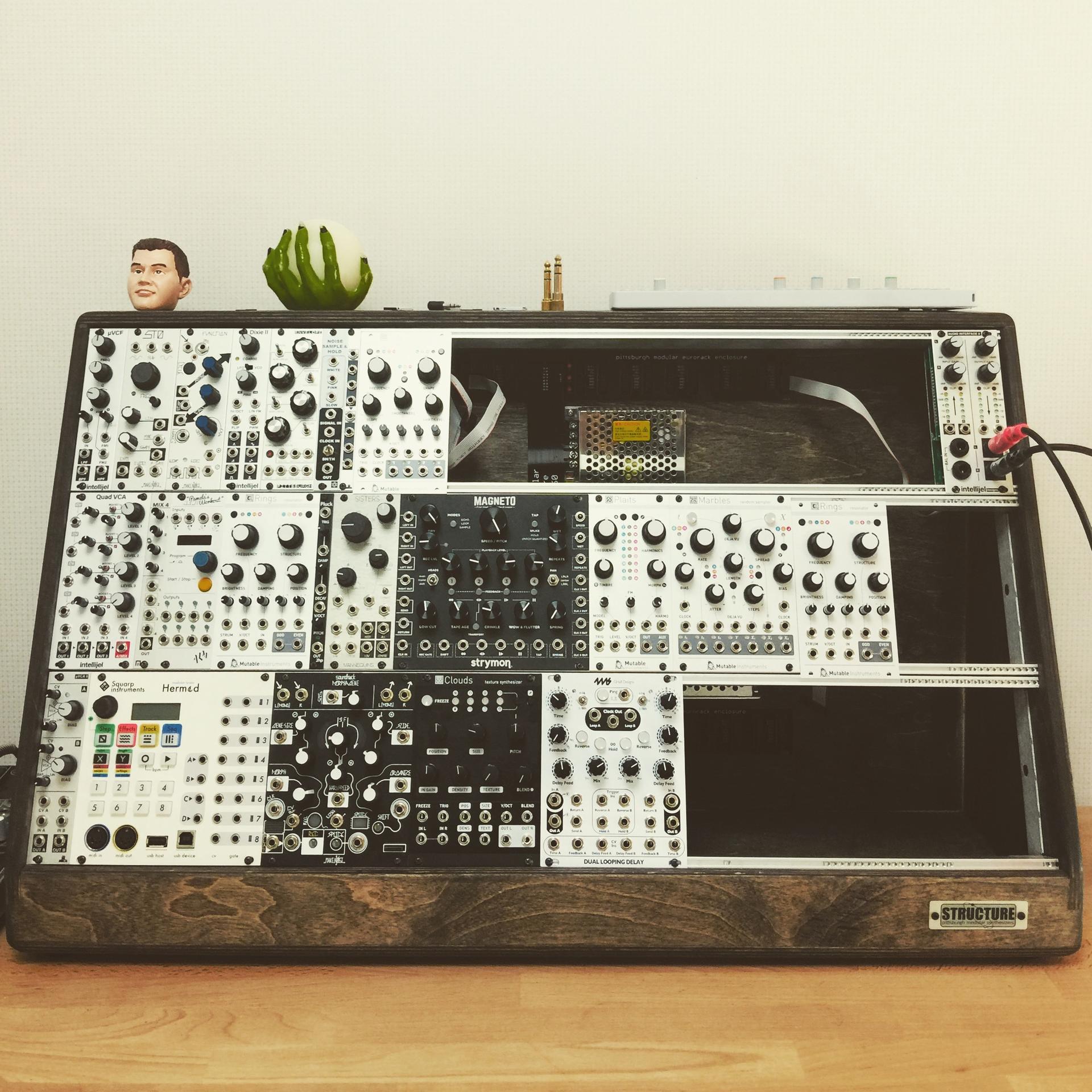 Great condition, minor rack rash.
3. 정확한 희망가격 (경매 유도 금지)
Accurate price of hope (cannot induce auction)
850,000
4. 거래 방식 (직거래 / 택배 / 옥토모 위탁판매 등) *위탁판매를 원하시는 분은[Octomo->공지사항->위탁판매 공지]를 참고해주세요.
Transaction method (direct / delivery / consignment sales etc.)
Pick up only. I am located in Daegu.
5. 이름, 연락처
Name, Contact
Quinn Walker / 010-4800-8062 / KakaoID: quinnwalk / quinnwalk@gmail.com
6. 추가적인 내용
Additional note
옥토모는 개인 간 중고/직거래로 인한 어떠한 책임도 지지 않습니다.
Octomo are not responsible for any personal secondhand / direct transactions.